Having recently had the Royal Enfield Continental GT 650 on loan, I was eager to find out if the Interceptor matched my expectations or exceeded them.
The Interceptor garners a lot of interest on social media and there seems to be a lot of positive vibes about this bike, so I was interested to see for myself what the bike was like.
Review Summary
Weighing approx 217 kg, the bike feels heavier than that to me especially when moving it around.
For $8,477 USD / $11,232 CAD / £6,599, you are getting a lot of bike for your money.
No riding modes which is a huge plus point for me although I know some of you will not agree with me on that.
Love the twin silencers, but they are not loud enough.
I experienced a 'twitch' at about 65/70 mph, not sure if this is to do with brakes or suspension, but would need to explore the cause.
At A Glance
Wet weight: 217 kg
648 cc air/oil cooled parallel twin engine
47 bhp
6 speed
Twin silencers
41 mm telescopic forks with twin rear shocks and external reservoirs
18 inch wheels with single 320 mm front brake disc and 240 m rear brake disc
805 mm seat height
Price: $8,477 USD / $11,232 CAD / £6,599
See the Royal Enfield Interceptor 650 Overview
For the rest of the fleet, check out Royal Enfield's 2023 model lineup.
First Impressions
Very nice. I love the styling of the Interceptor and I think Royal Enfield have got it right with this bike.
The riding position is more of an upright one which I found to be very comfortable, my legs were not too scrunched up and with a 805 mm seat height, my feet were firmly planted on the ground when stationary.
I did notice straightaway how heavy the bike felt, it weighs in at approx. 217 kg (wet weight) and at 5'6" I found moving the bike out of the garage was a bit of an effort for me. When my other half moved the bike for me though, at 5'10", he could not see what my problem was!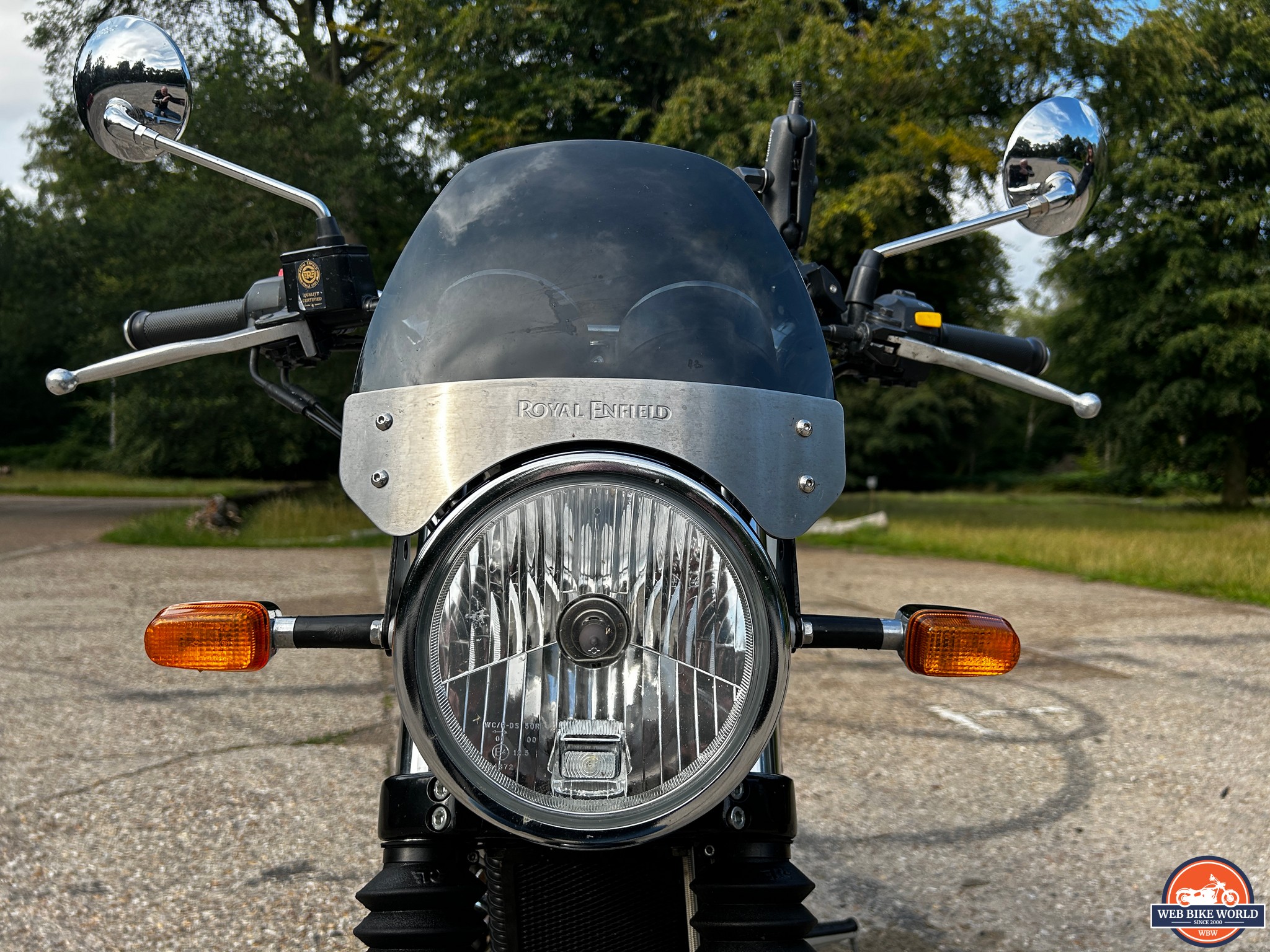 Looking around the bike, there are some nice touches to the bike, for instance, the screen has a silver metal plate at the bottom with the 'Royal Enfield' logo; the footpegs have 'Royal Enfield' on them as does the engine casing.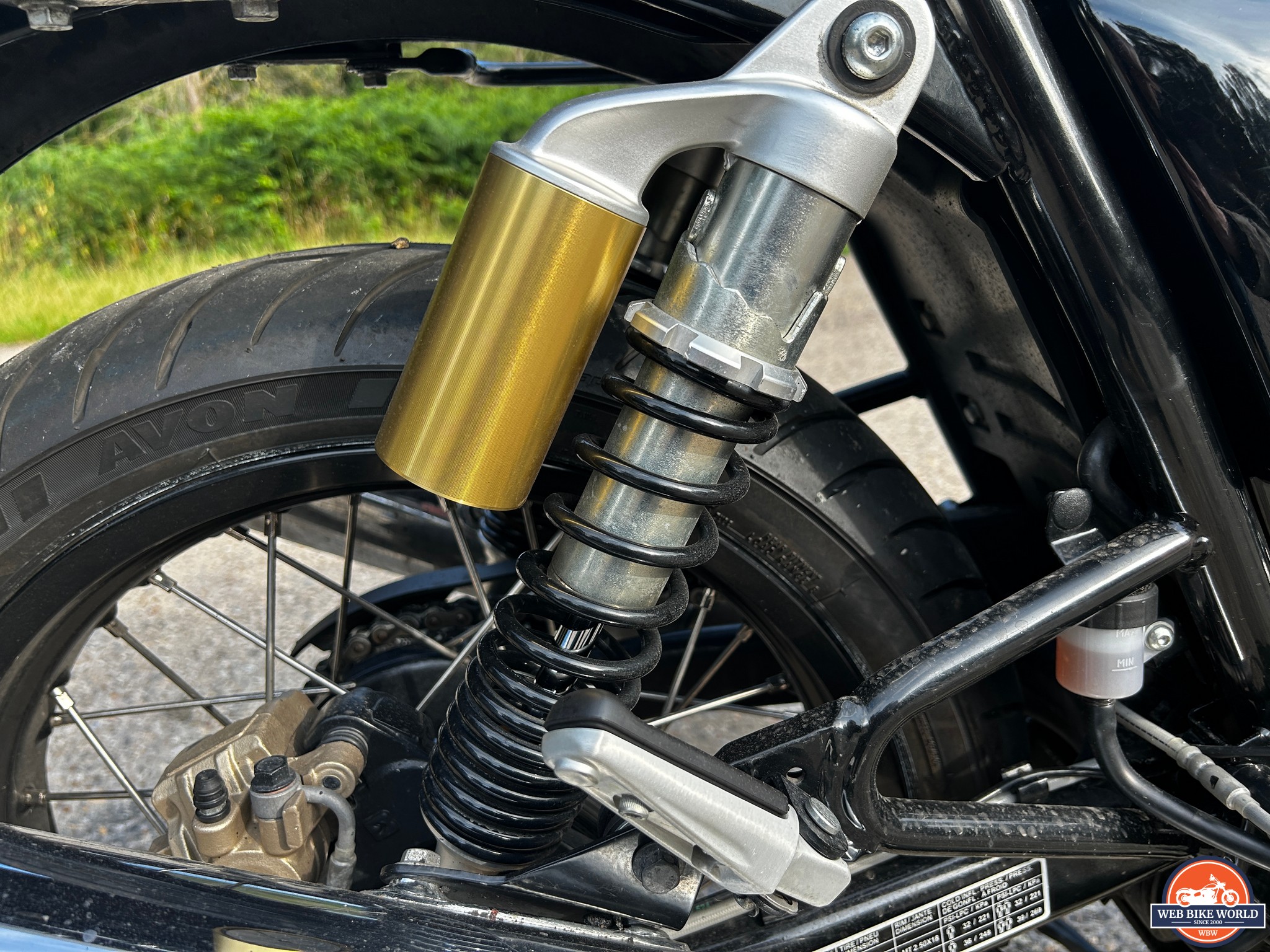 There are knee guards on the engine and the suspension has gas shocks with a small remote reservoir which look remarkably like another famous brand to me, these really add styling to the bike.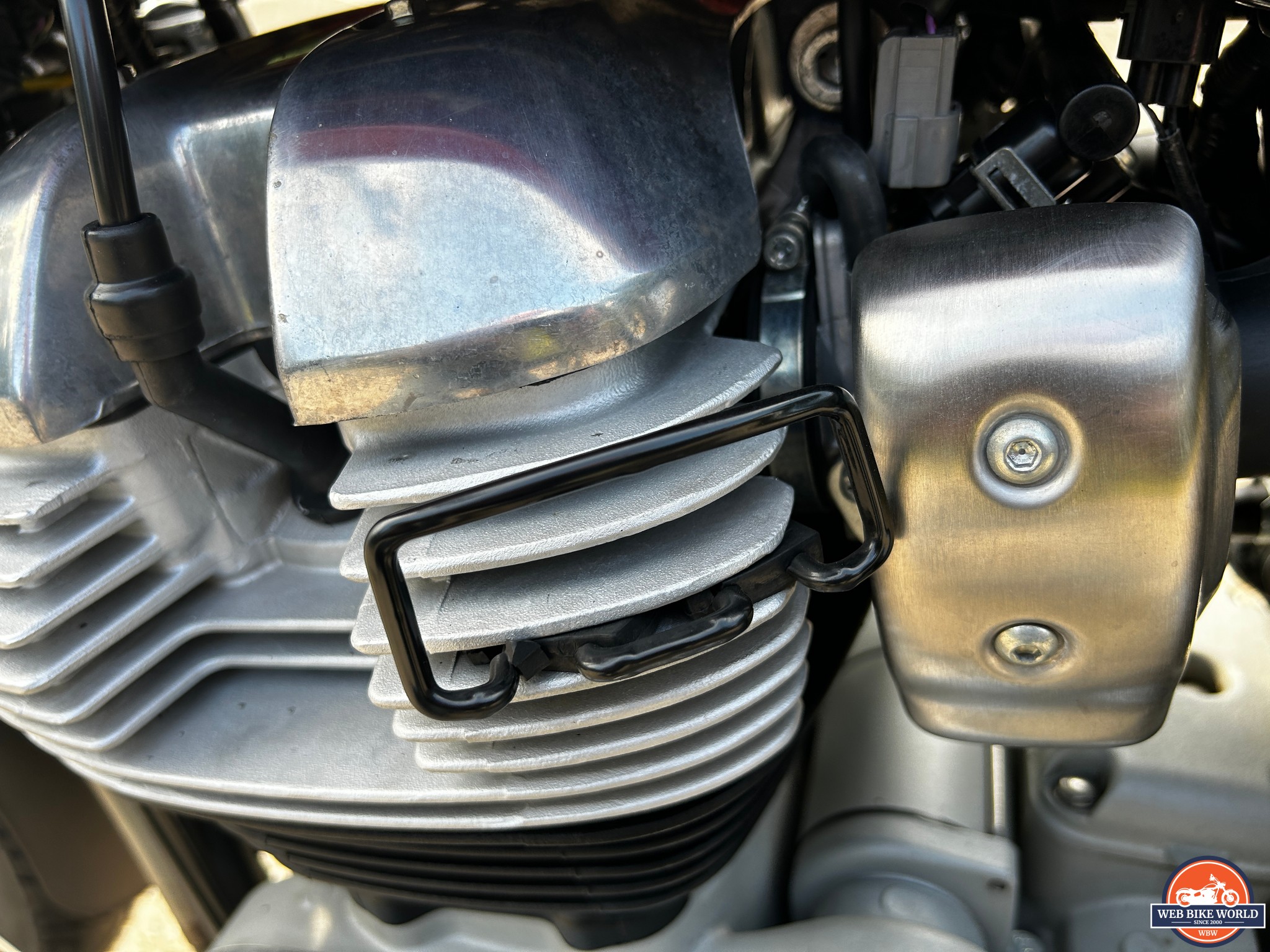 When sitting on the bike, it feels sturdy and well made despite being at the lower end of the price bracket, you really are getting a lot
…
Read More...
Read More