As regular readers of T3 will know, we have a strong history already with electric motorbikes. I myself rode the Harley-Davidson LiveWire, while we've also had team members hopping about electric bikes such as the Zero S – and we've been impressed with what we've seen so far.
Which is why I was so interested to leave my Aprilia RSV 1000R in my garage and hop on board the brand new, built in the UK, Maeving RM1 electric motorcycle (opens in new tab).
And it wasn't just the RM1's drop dead gorgeous looks that had me eager to go hands on, but the all-electric two-wheeler's rather unique removable battery system.
Indeed, this ability to remove the RM1's power source, and then charge the battery indoors in the home or office, feels like it has the potential to be a huge game-changer for many urban commuters, as it removes the need to have the vehicle near your home or to have charging cables trailing out of it.
I rode the Maeving RM1 for entire week, and this is what I thought of it.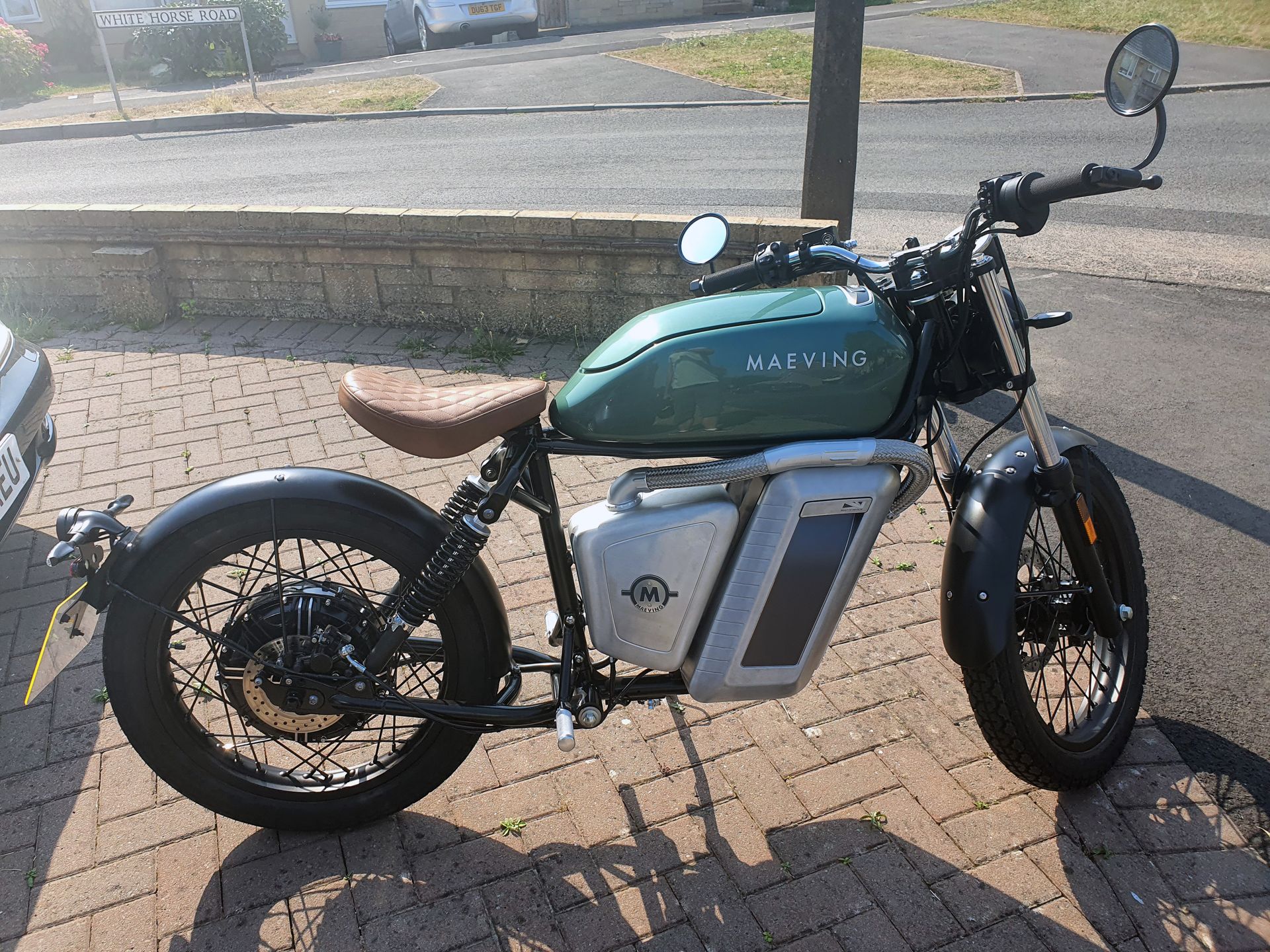 Maeving RM1 review: design and battery system
One look at the Maeving RM1 and it's easy to see how this thing turns heads. Simply put, the motorcycle looks stunning, with a gorgeous overall retro style contrasted at its heart by the electric motor and second battery tank. It's a gorgeous hybrid of old and new to my eye.
There's lots of lovely details on the RM1. The floating, leather upholstered seat, rear wheel guard-mounted licence plate (which is the current style for many new motorbikes), streamlined classic bike instrument cluster, large circular central headlamp, thin and sculpted tank (where another battery is located) and slick black suspension springs and frame.
The main way you can customise the look of the RM1 is in terms of selecting the colour of the bike's tank, with options including Maeving Blue, Blackout, Silver, White, Grey, Green and Sand. In my mind all these look class, but Maeving Blue and White would be my top picks.
Overall I think Maeving has done a fantastic job with the design of the RM1. Classic bike styles, such as this boardtracker-inspired design from Maeving, are bang on trend right now in the motorbike world, so I can see the RM1's look really appealing to a lot of riders.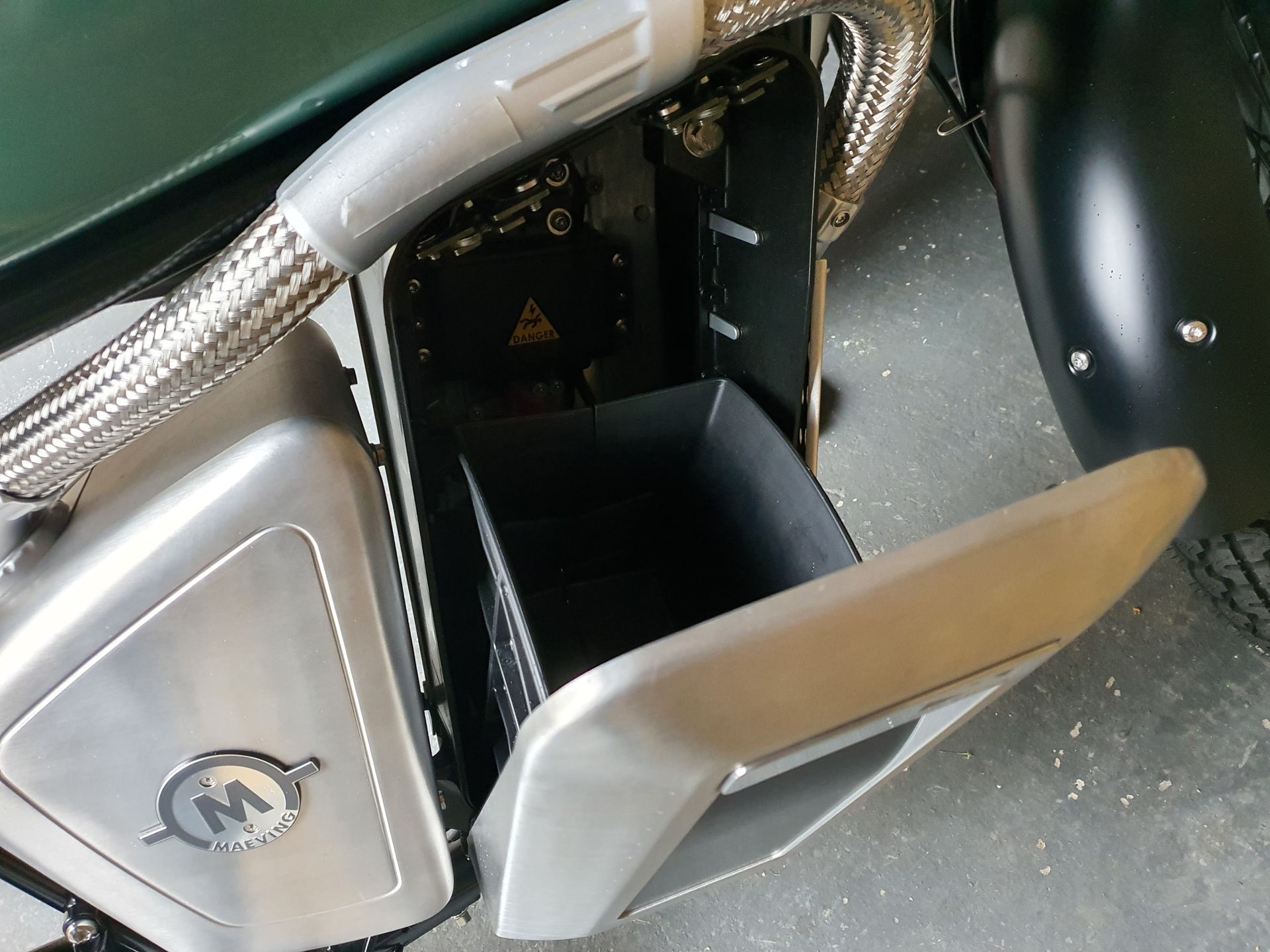 Ok, now let's
…
Read More...
Read More