VALPARAISO — Darrin Pecka first met Jay Henderson through his dad, Duane, who had taken Henderson's industrial tech class when he was a student at Raymond Central High School in the late '60s.
But it was Henderson's matte-black Hudson coupe — recognizable by many in Valparaiso — that drew Pecka's admiration early on.
"Everybody knew who he was. Everybody knows what he had," Pecka said.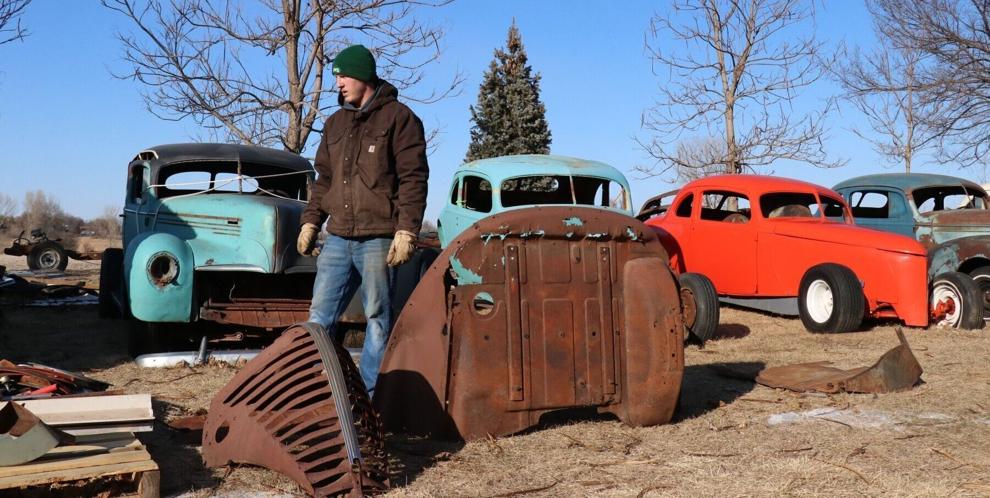 Henderson drove that car to school every day, and the family took it into Lincoln to get groceries. It was the family car, Henderson's wife, Polly, said.
"Everybody in the four (Raymond Central) towns, they all knew that was Jay Henderson driving that Hudson," she said. 
That car, and all of those industrial tech classes, are part of what made Henderson a local legend. Even as a kid, Pecka would knock on Jay and Polly's front door and remind them that "Mr. Henderson can't retire until I get to take his class."
Pecka graduated in 2012. Henderson retired the next year. 
They've remained good friends, and now Pecka, with help from other former Raymond Central students, is preparing Henderson's Hudson car collection for auction.

Wanted: A photo to put a face to the name of a fallen Lincoln soldier

Nebraska Passport announces 70 stops in this year's program

Behind the mystery of the hillbilly shack on a busy southeast Lincoln corner, Sept. 27, 2020
On a Friday in late February, the afternoon sun is shining down on Pecka's shoulders and his stocking cap. He rummages through rusted car doors, fenders and bumpers that have accumulated over the years, mixing and matching the pieces to create some semblance of organization. His hands are protected by winter work gloves as he inspects the car body parts strewn over straw-colored grass.
He doesn't mind the work, though. He figures it's the least he can do.
"(Jay) and Polly always say I'm like another kid," Pecka said. "They're older than that for me. They're like another pair of grandparents." 
Juncos and sparrows chirp from a winter-worn maple tree nearby, the base of which is keeping company with a late-'30s Hudson Terraplane coupe with suspended headlights. That's Polly's favorite, though Jay interjects that the Terraplane series was an economy line and couldn't keep up with a Hudson on a closed course.  
Henderson's love of Hudsons was long and unconditional. But it took a fascination with some earlier cars to eventually lead him to the Hudsons. He was in elementary school when a neighbor who raced stock cars asked Jay's dad, Wesley, to fix his '35 Plymouth with the fenders partially removed.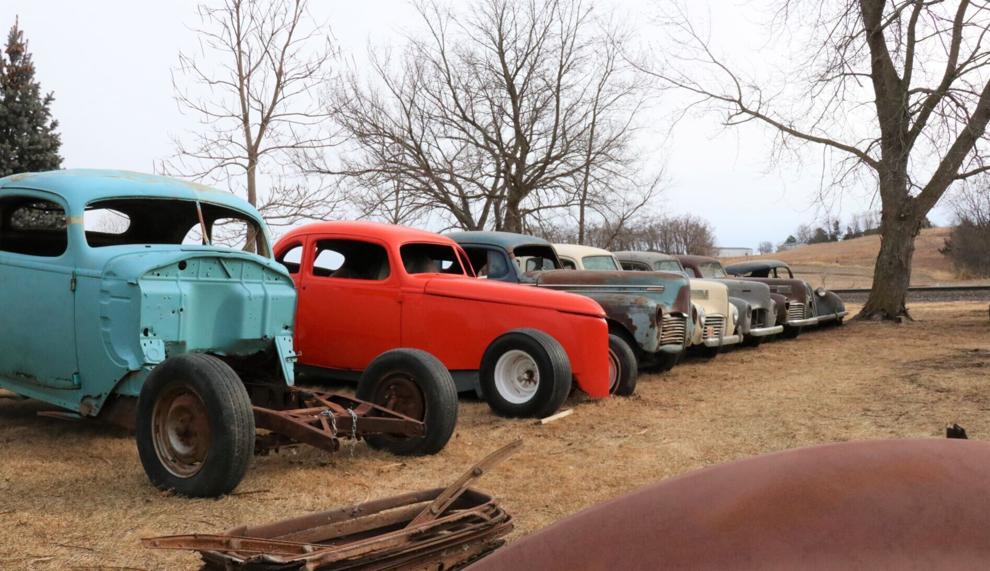 …
Read More...
Read More