---
The Roadster V2 electric bike could be one of the best lightweight electric bikes for the average consumer — provided you can make it through the assembly process.
There are plenty of reasons to snag yourself a bike. Sure, a bike is a fantastic way to get some exercise during your daily commute. However, a bike also provides convenient transportation for those not-quite-walkable trips you may not want to waste gas on.
Of course, bikes aren't perfect. For one, when you ride in the summer, you probably don't want to roll into your job covered in sweat — but that's where electric bikes come in.
We were excited to test the Ride1Up Roadster V2 Gravel Edition. It's a lightweight and sleek e-bike designed to add a layer of convenience to your daily transportation while keeping a low profile.
Roadster V2 Gravel Edition- Designed to go where you go
One of the best features, by far, is the Roadster V2's weight. It features a 6061 aluminum alloy frame and clocks in at a mere 33 lbs. This makes it incredibly lightweight and convenient to carry, especially when navigating stairs or tight spaces. Commuters who need to combine cycling with other modes of transport, such as public transit, will appreciate this bike's easy portability.
Designed specifically for urban commutes, the Roadster V2 boasts a discreet appearance that doesn't immediately scream "electric bike."
This makes it ideal for riders who prefer to blend in with the crowd and avoid drawing unnecessary attention. Even though it doesn't look much like an electric bike, the Roadster V2 is still a class 3 electric bike. With pedal assist, it can reach speeds of up to 24 miles per hour.
The Roadster V2 features an integrated 36V battery. Tucked away in the frame, this discreetly housed battery can be easily charged using the 36V Two Amp Charger. Charging takes anywhere from three or four hours from empty.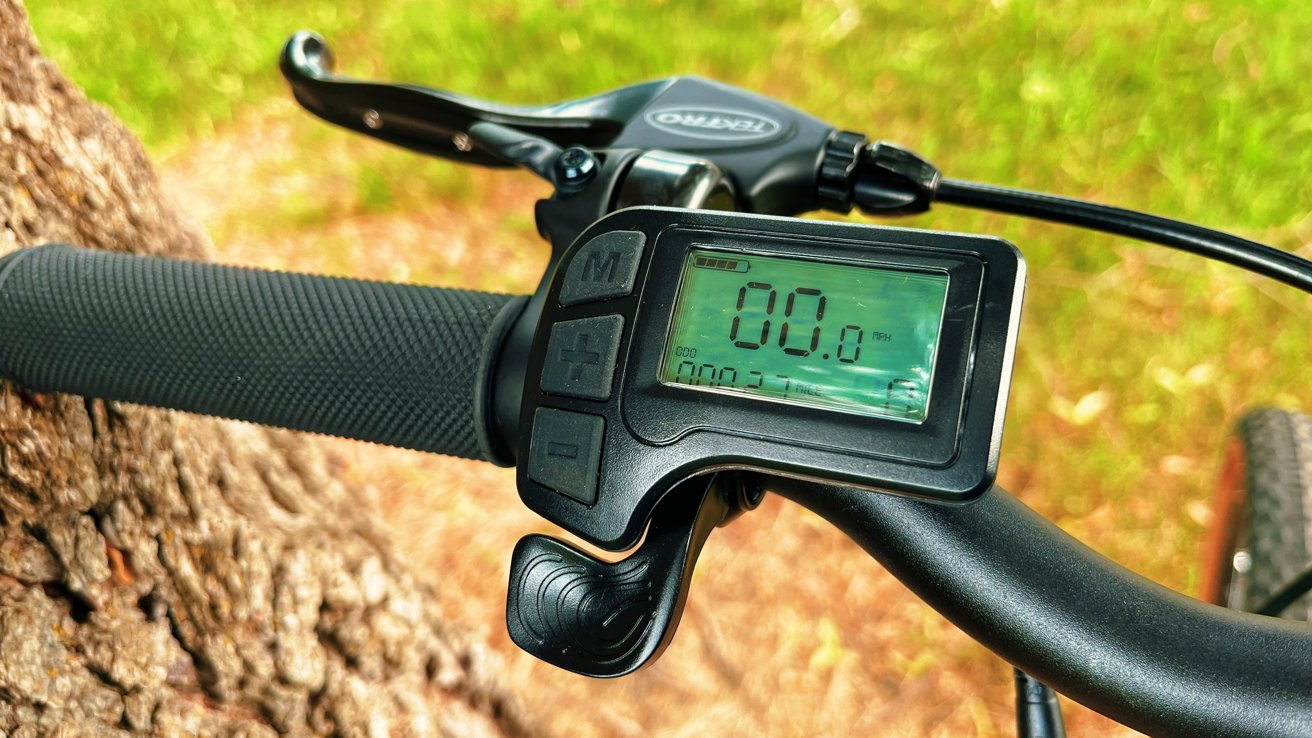 Throttle and display
Although the exact range will vary depending on factors such as rider weight, terrain, incline, and level of pedal assist, riders can generally expect a reasonable range of around 20-25 miles. This provides ample coverage for most urban commutes without the need to recharge in the middle of the day.
The Roadster V2 features a 0-5 King-Meter Throttle Display. This is where riders will control their pedal assist levels, as well as engage the throttle.
One fantastic feature is that the bike is equipped with a reliable and low-maintenance 63/22T Single Speed Gates Belt Drive rather than a standard bike chain. It also comes with Tektro R315 dual-pivot brakes.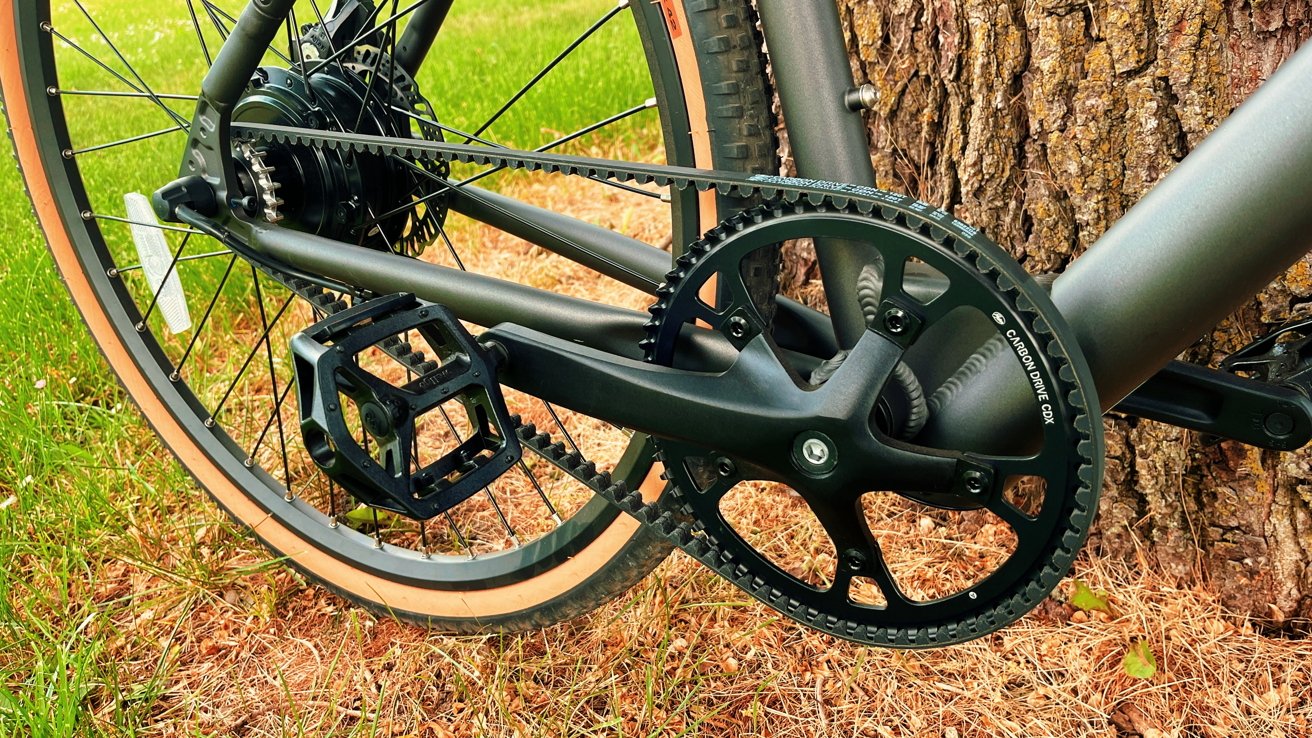 The bike belt, which is used in place of a chain
Riders of various sizes can enjoy the Roadster V2, which accommodates individuals up to 300 lbs. This also makes it an excellent cargo bike for grocery store trips, though you'll have to purchase a cargo rack at an additional cost.
For the large bike variant, riders
…
Read More...
Read More