Written by BJ Hessler | Photos by Kevin Wing Photography. Posted in Bikes
As more folks get excited about off-roading and dual-sport riding, Kawasaki is rising to the challenge of meeting the needs of smaller-stature riders. With the KLX 230 S, they've taken a truly off-road capable, street-legal motorcycle and redesigned it to suit riders who prefer the comfort of both feet down at stops or who may have a hard time getting a leg over a taller dual-sport bike. The result is an affordable, approachable, capable, and downright fun motorcycle.
The updated 2023 KLX 230 S is an affordable, approachable, capable, and downright fun motorcycle.
Wheels and Suspension
Although Kawi lowered the seat height, this machine still rolls on 21-inch front and 18-inch rear wheels, the combo you want for off-road riding. IRC Trails GP tires come fitted from the factory; they worked perfectly well on our test ride through central California, which included mud, gravel, and rocky fire roads. They felt sticky and safe at highway speeds on tarmac as well. If you want a more street- or dirt-oriented rubber, the 21-18 rims make it easy to find alternative tires.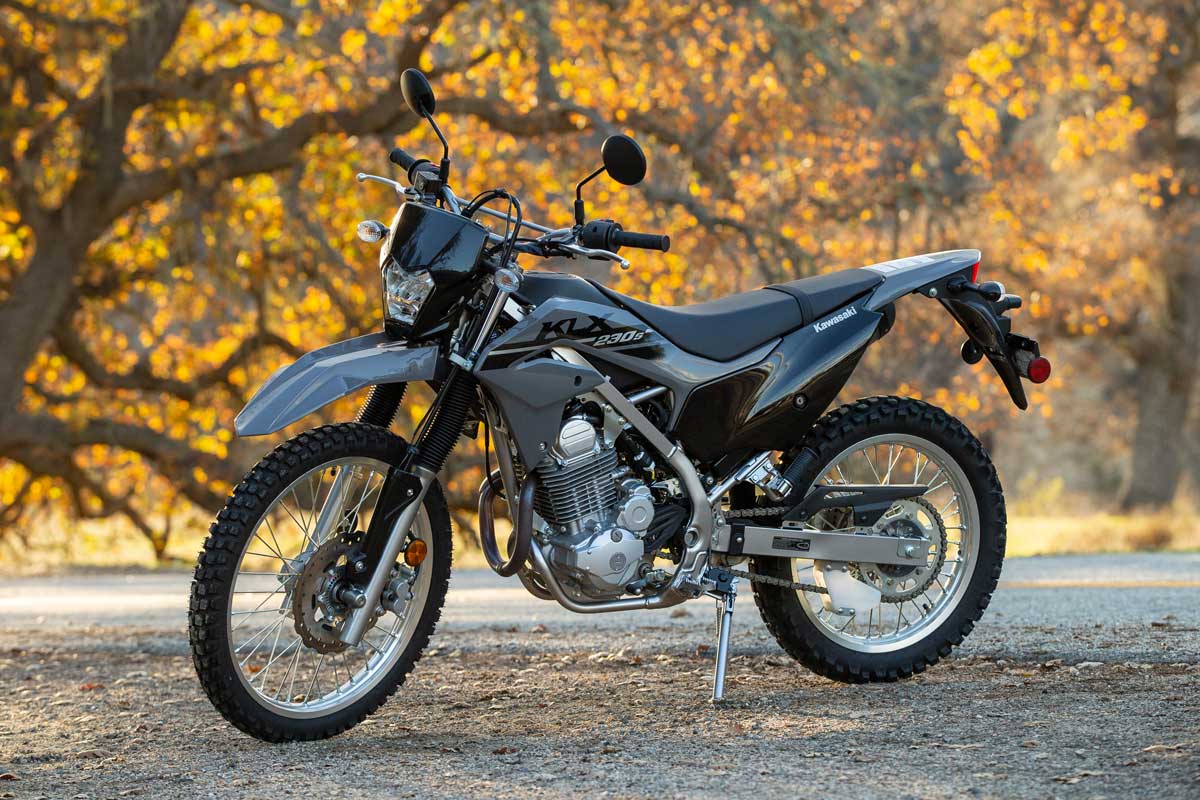 The narrow seat helps shorter riders reach the ground while maintaining sufficient ground clearance.
The front suspension has 37mm telescopic forks with 6.2 inches of travel, while the preload-adjustable rear uses a Uni-Trak linkage system offering 6.6 inches of travel. Progressive-wound springs kept the ride comfortable on the street but stiff enough for the unpaved sections of our test.
Of course, there are compromises made to offer a lower seat height. Kawasaki reduced suspension travel from 8.7 inches on the standard 230 model, giving the S a 2.1-inch lower seat height while still maintaining 8.3 inches of ground clearance.
The KLX 230 S rolls nicely on smooth pavement and handles slow, rocky off-road stuff well. However, the front end feels light and not as planted as one would hope at higher speeds on broken pavement. It might leave some riders feeling a bit insecure when pushing hard in fast, bumpy corners, but it's likely not a big concern considering the model's target market and intended use. Different tires would make a difference here as well.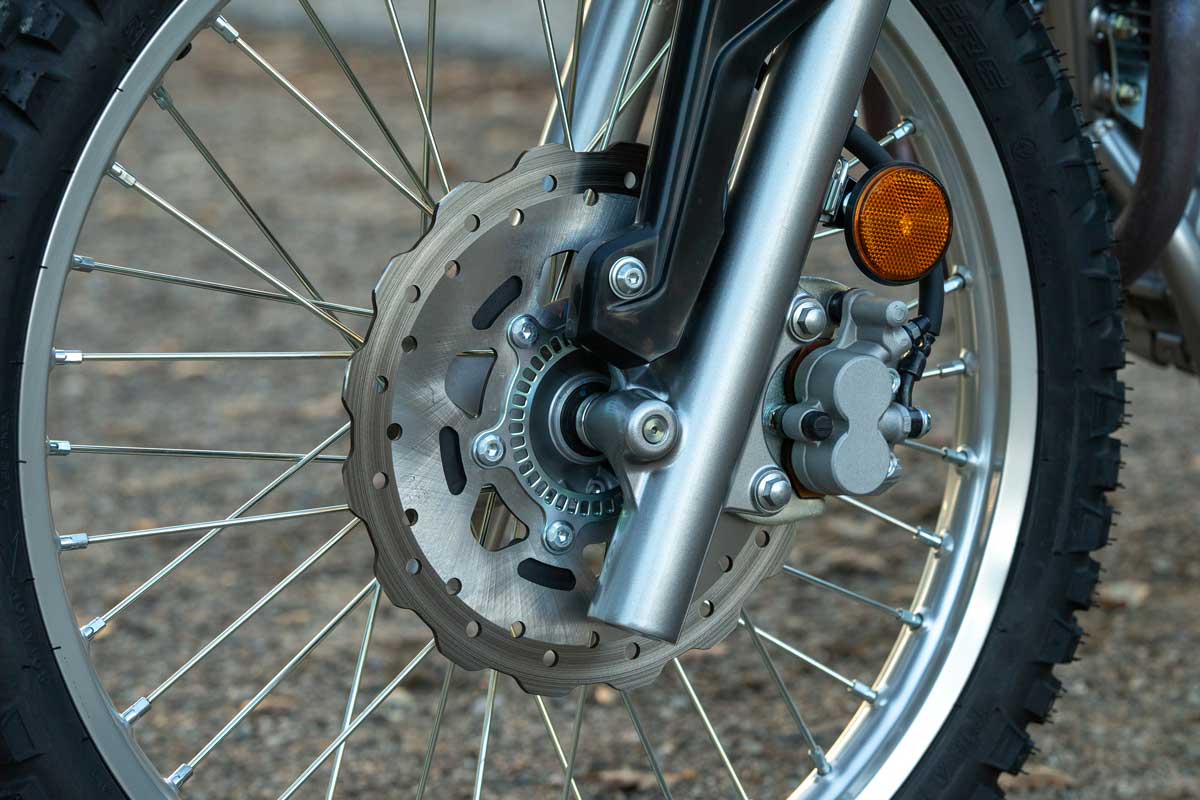 A 21-inch front rim means many tire options are available.
Engine and Power
This 233cc engine has been around since 2020, so any early-production bugs should be worked out by now. Both the low- and high-end of the power band are impressive, especially at this price point. Even better, electronic fuel injection is standard, so this bike is ready for cold mornings as well as mountain trails above the tree line, unlike the wheezy, carbureted one-lungers of old.
For beginner riders, low-end power is important as they learn to balance the bike and lift their feet at take-off. Although this is a small four-stroke SOHC single-cylinder engine, riders don't have to wind it up to feel the power delivery, which
…
Read More...
Read More