A safari is on nearly every traveler's bucket list, and if you're willing to jump through the necessary hoops to get to Africa, it can be an epic experience. But I've also seen firsthand that planning a trip to Africa for a safari is not for the faint of heart.
Last year, I traveled to the Masai Mara region of Kenya for a safari as part of my honeymoon. The Masai Mara is, in my opinion, the easiest place to plan a safari – and one of the best to see the most wildlife, too. It's a great starting point for anyone looking to take a safari trip.
Even so, the planning process felt a bit overwhelming. In the end our trip went off (mostly) without a hitch. Now I'm here to help you do the same.
If you're considering traveling to Africa, advance preparation is key. Here are my safari planning tips to help you put together a stress-free trip to the Masai Mara this year or next.
 
Why the Masai Mara?
I'm tempted to just let a few of my photos answer the question: Why should I plan my safari trip to the Masai Mara in Kenya?
 
A lot went into the decision to plan my honeymoon in the Masai Mara instead of one of the other popular safari sites in Africa.
The Masai Mara, also known as the Mara, is one of the most popular safari destinations in the world, and for good reason. It's a relatively small area compared to the neighboring Serengeti (about 10 times bigger than the Mara) for instance, but the animal populations there are thriving.
The Masai Mara is 583 square miles, so it's not exactly an intimate setting either. Yet there are an estimated 850 to 900 lions in that area alone, and the safari guides know exactly how to find them.
The end result: You don't have to drive far to find wildlife activity in the Masai Mara.
 
You can get right up close and personal to the animals, too. The wildlife are used to humans and are completely unthreatened by us because they're protected. While poaching and hunting of these animals used to be a problem, it's been all but completely eradicated in the region, according to our guides.
The Masai people are strict conservationists with a spiritual attachment to the land. It's a beautifully maintained region of Africa, making it possibly the most fertile wildlife-spotting region in the world.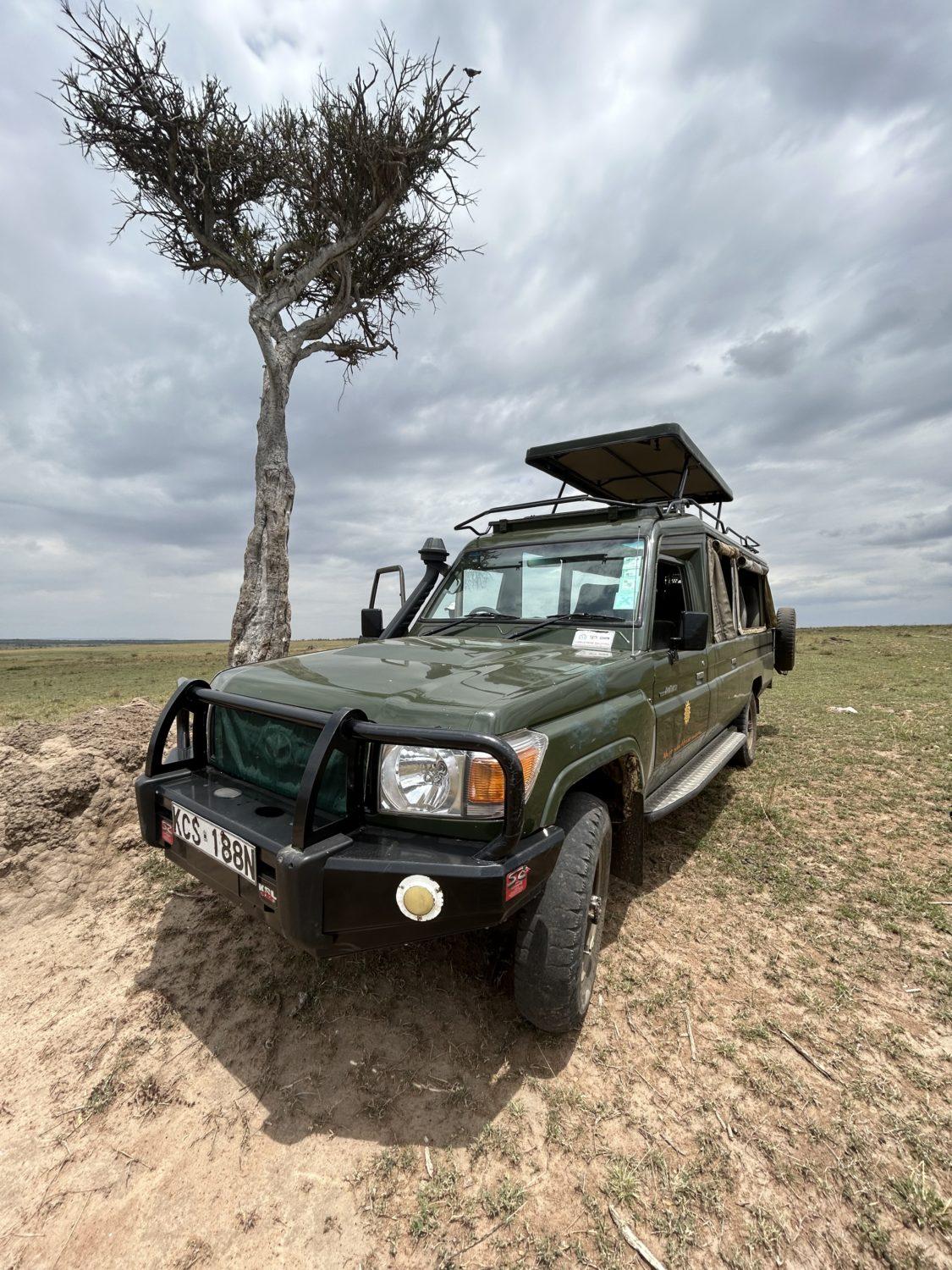 And the access to this land is amazing. Every safari outfitter and safari lodge has a fleet of trucks like the one above. These trucks are durable and can drive almost everywhere. We logged
…
Read More...
Read More