76% of CEOs, in every industry, agree their business models will be unrecognizable in 5 years. Think your dealership is immune?
Technology touches every part of our lives. From the Alexa alarm that wakes you up to the UberEats app that brings you lunch, technology has radically shifted the way we live our lives and conduct our businesses. Forrester Research surveyed the world's top CEOs and found that more than three-quarters of CEOs across every industry expect their business model to change in the next five years. After a year of explosive growth for automotive e-commerce companies like Carvana and Vroom, it's time for dealerships to make their move. 
Age of the Giants
Depending on where you or your dealership clients are located, it's possible that you've already felt the presence of tech-first dealerships like CarMax, Carvana, and Vroom. These companies have entered the market nearly a decade ago and have seen their growth explode thanks to shifting consumer attitudes about online car buying, especially over the last year. 
Digital dealerships have seen large success because they make it easy and transparent for shoppers to get the information they need to make a confident purchase decision online. Fortunately, it doesn't take millions in raised capital or shareholder money to create the type of online shopping experience that converts. Instead, it takes a digital transformation.
The Tech Takeover
Technology has been traditionally considered its own industry, but Forrester analyst, Jay McBain, predicts that soon the "tech industry" will disappear as it becomes ingrained in overall business strategy. McBain had this to say on a recent episode of The Ultimate Guide to Partnering podcast, 
"…you used to compete against the person across the street and in your industry, and do things 10% better. Well, there's a set of startups somewhere in the world right now that are thinking about ending your industry. So, every company has had to become a technology company. And every day, you're reading about car companies having to look more like Tesla, you're reading about almost every industry, you've got these big changes underway. So this technology is no longer a part of a company. In many cases, it's becoming the entire business model…"
Some of the most notable companies are already leading the charge in this change. Tesla is a technology company at its core and just happens to produce automobiles. Uber is not a taxi service, but rather a tech company that allows consumers to leverage technology to solve transportation problems. As consumers insist on more personalized and on-demand service, dealerships will profit from reinvigorating their business models with the new IT strategy.
Your New Most Valuable Real Estate
A lot of dealership owners think that their physical car lot is their most valuable piece of real estate. Dealers put a lot of attention into their dealership's physical location and designing their showroom experience with special thought and planning, but neglect their mobile digital customer experience. 
But consider this: how many customers visit your dealership showroom every day? Now consider how many people visit your website on a mobile device every day. The first experience a consumer has with your dealership before they walk into your showroom is your website. Consumers are doing so much more research on their own, likely on a mobile device, going through the selection process and eliminating dealerships to visit. As a result, they are visiting fewer dealerships. Does your website give consumers the experience you would expect as a car shopper? 
Digital transformation is not just a new digital retailing tool or a video and 360° walkaround tool. Instead, it's an overall adoption of digital technology by a dealership to enhance the car shopping experience while improving business processes and profitability.
Leading the Digital Transformation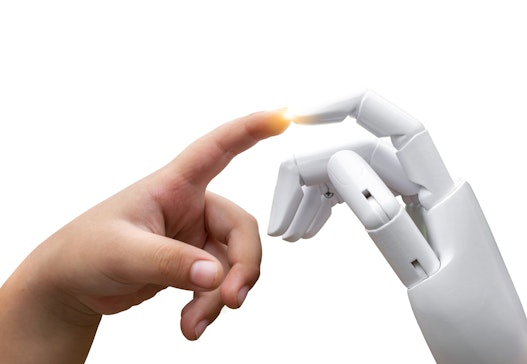 Has your dealership business model changed in the last 5 years? What changes are you planning to make in the next 5 years? Dealers can only be successful if vendors invest in partnerships, integrations, and guide dealers through mobile digital transformation. Software companies, software integrators, service providers, marketing agencies, trainers, and consultants have a massive opportunity to help dealers meet customers online by partnering and connecting the right tech solutions together.
https://www.dealermarketing.com/digital-transformation-in-the-automotive-industry