Refresh
There's just under three hours until the Qualcomm CES 2022 press conference kicks off, and we'll bring you the latest breaking news and analysis on the announcements right here.
This press conference is also being live streamed, so you can watch along with us.
So we know Qualcomm is going to talk about its "Snapdragon Digital Chassis" during the press conference, which it unveiled towards the end of 2021 at the IAA Mobility show in Munich.
It's essentially Qualcomm's all-in-one solution for automakers in terms of the digital aspect of a connected car, from the bits we see (such as the infotainment displays in the cabin), to the bits we don't (including Wi-Fi, Bluetooth and 5G connectivity, and autonomous driving).
Heavy hint from Qualcomm CEO, Cristiano Amon here that today's announcements will be automotive focused.
"driving(!)"
Tune in tomorrow for @Qualcomm's #CES2022 press conference at 11am PT. Stay tuned for some exciting announcements about how we're driving(!) digital transformation and enabling a world where everyone and everything is intelligently connected. #TeamQualcomm https://t.co/4RMayaMhwHJanuary 4, 2022
See more
We may see more news around Qualcomm's 'Digital Cockpit', which looks to power the multitude of displays we're seeing in cars today – especially in the EV market where screens are getting bigger and more plentiful.
However – is this the right direction for infotainment displays in our cars? Have your say in our Twitter poll!
We're seeing lots of exciting new automotive tech at #CES2022 – but when it comes to infotainment, what do you want to see in future cars? #CESJanuary 4, 2022
See more
In case you missed it, Mercedes has already launched an enticing EV concept at CES 2022, with the Vision EQXX featuring a staggering 1,000km (620 miles) of range from a single charge and a mammoth 47.5-inch display inside.
Five minutes to go. We've had a bumper day so far with the likes of AMD, Nvidia and Dell all making big splashes… plus the arrival of a couple of new phones in the Samsung Galaxy S21 FE and OnePlus 10 Pro.
Can Qualcomm keep the good times rolling?
The press conference shouldn't last more than 45 minutes, so the good news is we're not going to be here all night. It's a good length of time really – enough to get key points across while keeping the show running tightly so to avoid waffle. Don't let me down Qualcomm!
You ready?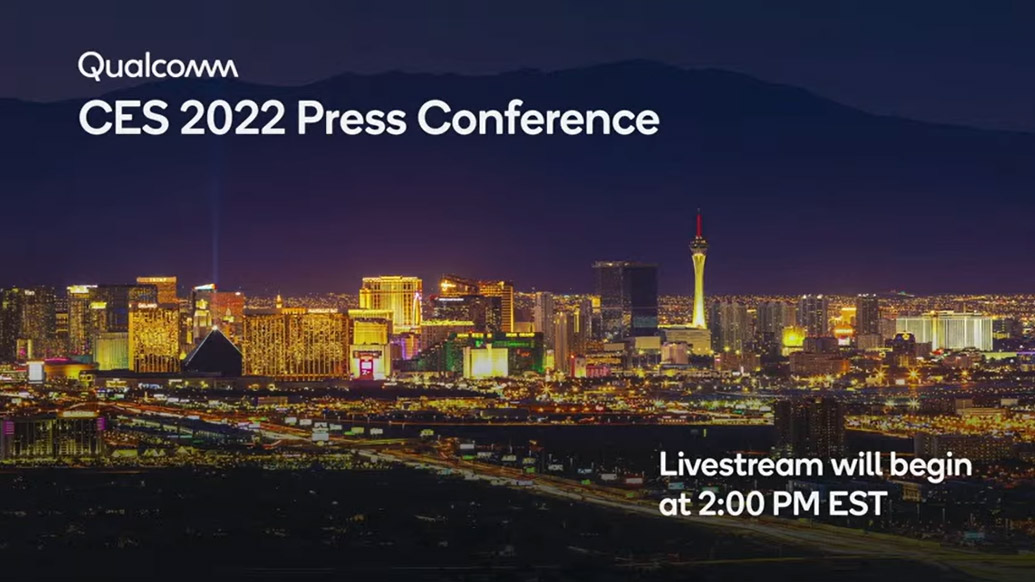 Opening video splash ends with the message "The Time is Now". Okay, let's do this then. Here comes Christiano.
Big stage. Big room live in Las Vegas – apparently 75% full. Impressive, considering the number of brands and press who have pulled out of the in-person event (TechRadar included).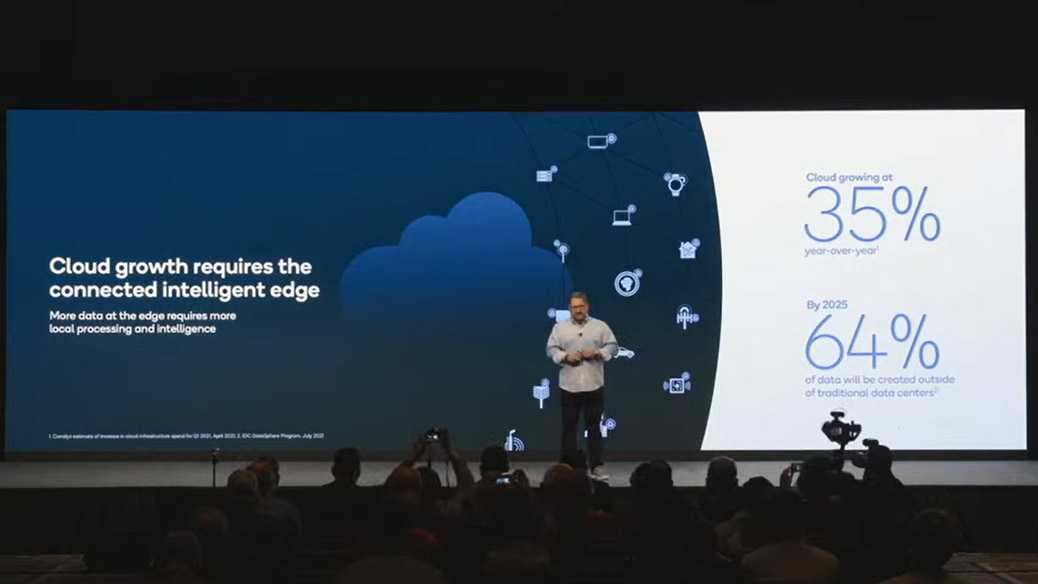 Christiano is kicking off with a recap of what Qualcomm has been doing. "We see this opportunity of billion of smart connected devices that
…
Read More...
Read More